The Nevada Orthopaedic Society (NVOS) is committed to serve the public interest and benefit orthopaedic practitioners in the State of Nevada by fostering high standards of business conduct that merit public confidence; to disseminate information helpful to orthopaedic practitioners and to facilitate the exchange of ideas and information amongst members; to sustain a friendly, cooperative relationship among all orthopaedic practitioners in the State of Nevada and the agencies with whom they do business; and to present information through continuing medical education and self improvement to achieve excellence in quality orthopedic care.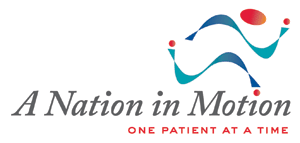 We encourage you to support and submit to the American Academy of Orthopaedic Surgeons A Nation In Motion national campaign. Share your stories of patients whose lives have been improved through orthopaedic care. Visit
www.anationinmotion.org
to submit and read stories of life changing orthopaedic care.
Our 2018 Annual Meeting Supporters